Men's Outdoor T&F
Midland at
Southwestern Invitational
Men's Outdoor T&F
Mount Marty at
Day 1 - Wildcat Classic
Dakota Wesleyan at
Wildcat Classic
Midland at
Day 1 - Oklahoma Baptist Invitational
Men's Outdoor T&F
Mount Marty at
Day 2 - Wildcat Classic
Midland at
Day 2 - Oklahoma Baptist Invitational
Men's Outdoor T&F
Mount Marty at
BVU Invite
Morningside at
Buena Vista Invitational
Men's Outdoor T&F
Doane at
Hastings Invitational
Hastings at
10:00 am
Hastings College Open
Men's Outdoor T&F
Doane at
Concordia Invitational
Mount Marty at
Dordt Defender Classic
Morningside at
Dordt Invitational
Dakota Wesleyan at
Dordt Invite
Midland at
Concordia Outdoor Invite
Men's Outdoor T&F
Doane

at
Nebraska Wesleyan University
Mount Marty at
Day 1 - Sioux City Relays
Morningside at
Day 1 - Sioux City Relays
Dakota Wesleyan at
Sioux City Relays
Midland at
Day 1 - Jim Duncan Invite
Men's Outdoor T&F
Hastings at
20th of 69
Day 3 - NAIA Outdoor Track and Field National Championship
Midland at
59th of 65
Day 3 - NAIA National Championships
Mount Marty at
No Team Score
Day 3 - NAIA Outdoor National Track Meet
Doane at
10th of 69
Day 3 - NAIA National Championships (Schedule)
Northwestern at
34th of 65
@ NAIA Outdoor National Championships
Briar Cliff at
No Team Score
Day 3 - NAIA Outdoor Championships (Gulf Shores, AL)
Men's Outdoor T&F
Hastings at
No Team Score
Day 2 - NAIA Outdoor Track and Field National Championship
Midland at
No Team Score
Day 2 - NAIA National Championships
Mount Marty at
No Team Score
Day 2 - NAIA Outdoor National Track Meet
Doane at
No Team Score
Day 2 - NAIA National Championships (Schedule)
Briar Cliff at
No Team Score
Day 2 - NAIA Outdoor Championships (Gulf Shores, AL)
Men's Outdoor T&F
Hastings at
No Team Score
Day 1 - NAIA Outdoor Track and Field National Championship
Midland at
No Team Score
Day 1 - NAIA National Championships
Mount Marty at
No Team Score
Day 1 - NAIA Outdoor National Track Meet
Doane at
No Team Score
Day 1 - NAIA National Championships (Schedule)
Briar Cliff at
No Team Score
Day 1 - NAIA Outdoor Championships (Gulf Shores, AL)
Men's Outdoor T&F
Doane at
2:00 pm
Concordia Twilight (Schedule)
Hastings at
No Team Score
Concordia Twilight
Mount Marty at
No Team Score
Concordia Last Chance Meet
Dakota Wesleyan at
No Team Score
Dordt Invitational
Doane's DeWispelare Highlights Solid GPAC Showing at NAIA OUTF Nationals
Outdoor Track Combined -
Sat, May 27, 2017
Doane University senior Marissa DeWispelare was named the Women's Most Outstanding Performer at the NAIA National Championships on Saturday following the conclusion of the meet. The senior was among six GPAC student-athletes to earn indiviudal NAIA National Titles over the past three days at Gulf Shores, Alabama.
DeWispelare, a David City native, won the 3,000m steeplechase for the second straight year as she posted a Doane school record time of 10:23.99. In winning, she out-distanced the field and topped the favorite, national runner-up Leah Esposito of Carroll College, by 23 seconds. Esposito had posted a time two seconds faster than DeWispelare earlier this season which was the fastest time in the NAIA entering the meet.

As her career comes to a close, DeWispelare finishes as a two-time NAIA National Champion (steeplechase), 12 NAIA All-American in cross country and track, and holds six school records (individual and relays). DeWispelare was the Great Plains Athletic Conference (GPAC) Women's Cross Country Runner of the Year the past two seasons and was recently named the NAIA Midwest Region Track Athlete of the Year by the US Track and Field-Cross Country Coaches Association (USTFCCCA).
Adding to her athletic accolades is an impressive academic resume. She was named CoSIDA Academic All-American last year and is up for the honor again this year, a two-time NAIA Scholar-Athlete, and four-time GPAC Scholar-Athlete. DeWispelare was named the NAIA A.O. Duer Award winner this year as well.

(The above information from Rick Schmuecker, Doane Sports Information)
In the team standings Concordia men were 5th, while the Bulldog women were 6th for the highest GPAC team placements.

2016 NAIA Outdoor Track and Feld - GPAC Individual National Champions
Women's Steeplechase - Marissa DeWispelare, Doane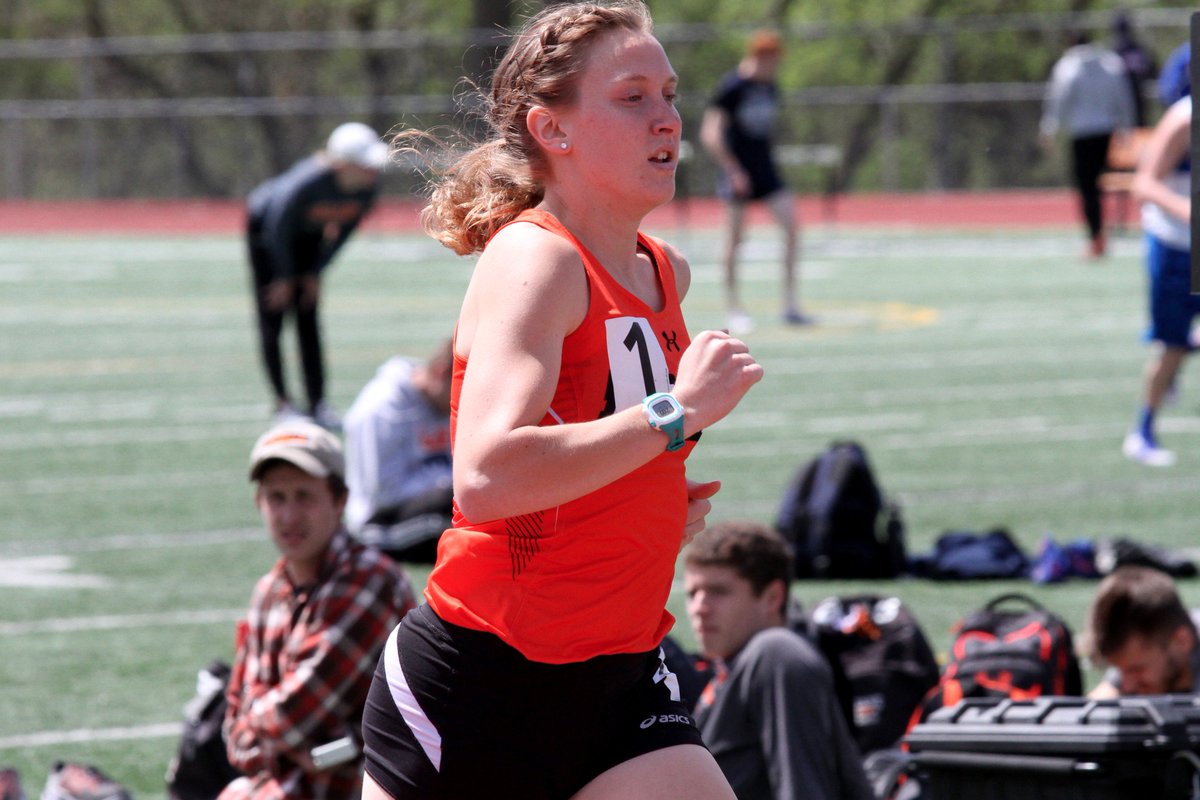 Women's Discus - Teeka Thompson, Hastings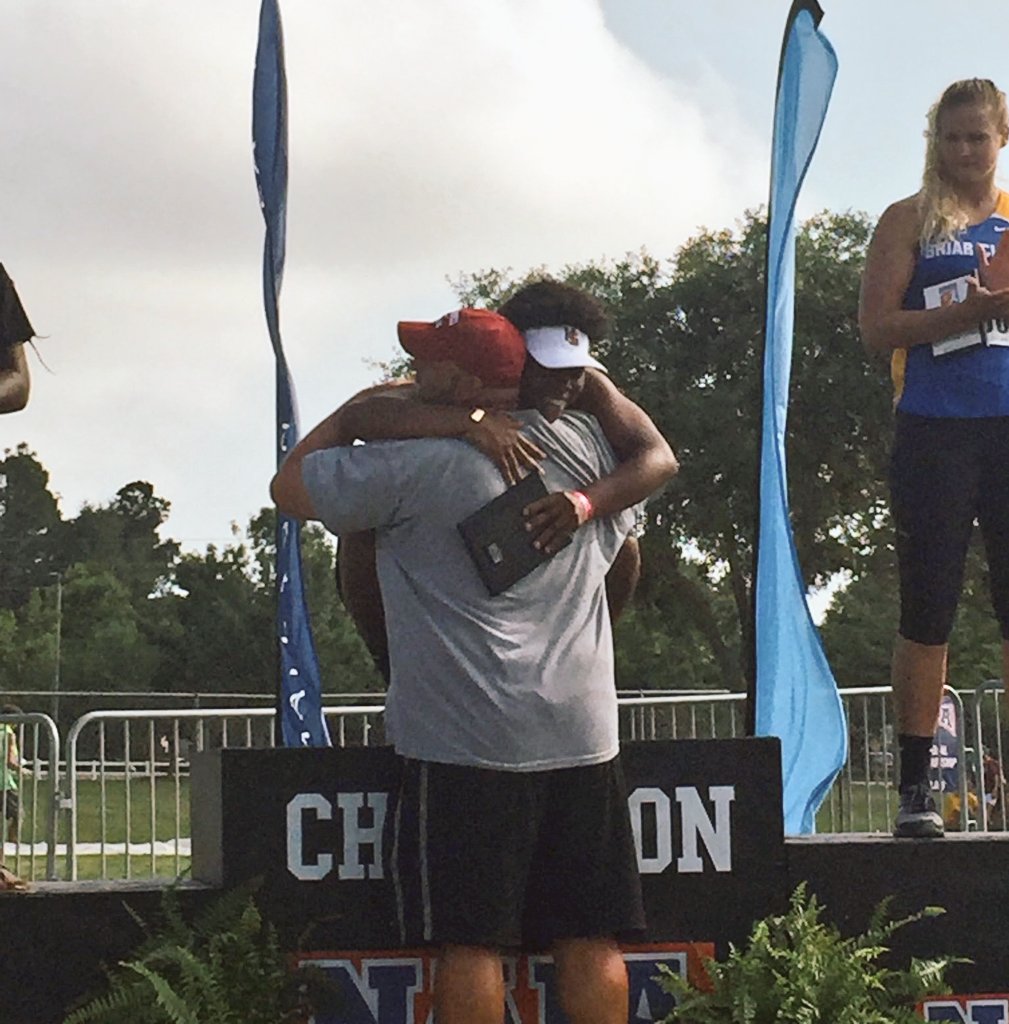 Men's Shot Put - Alex Wellington, Hastings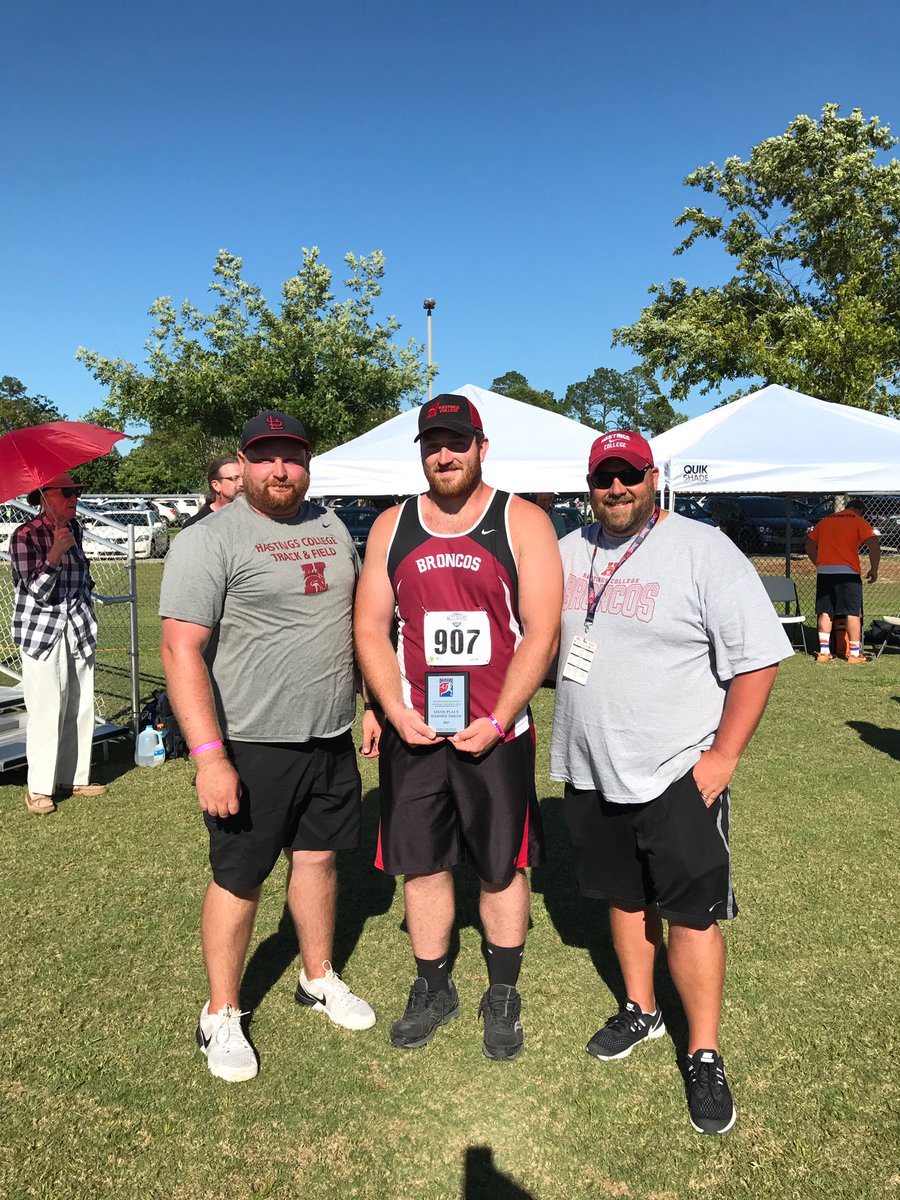 Men's Hammer Throw - Cody Boellstorff, Concordia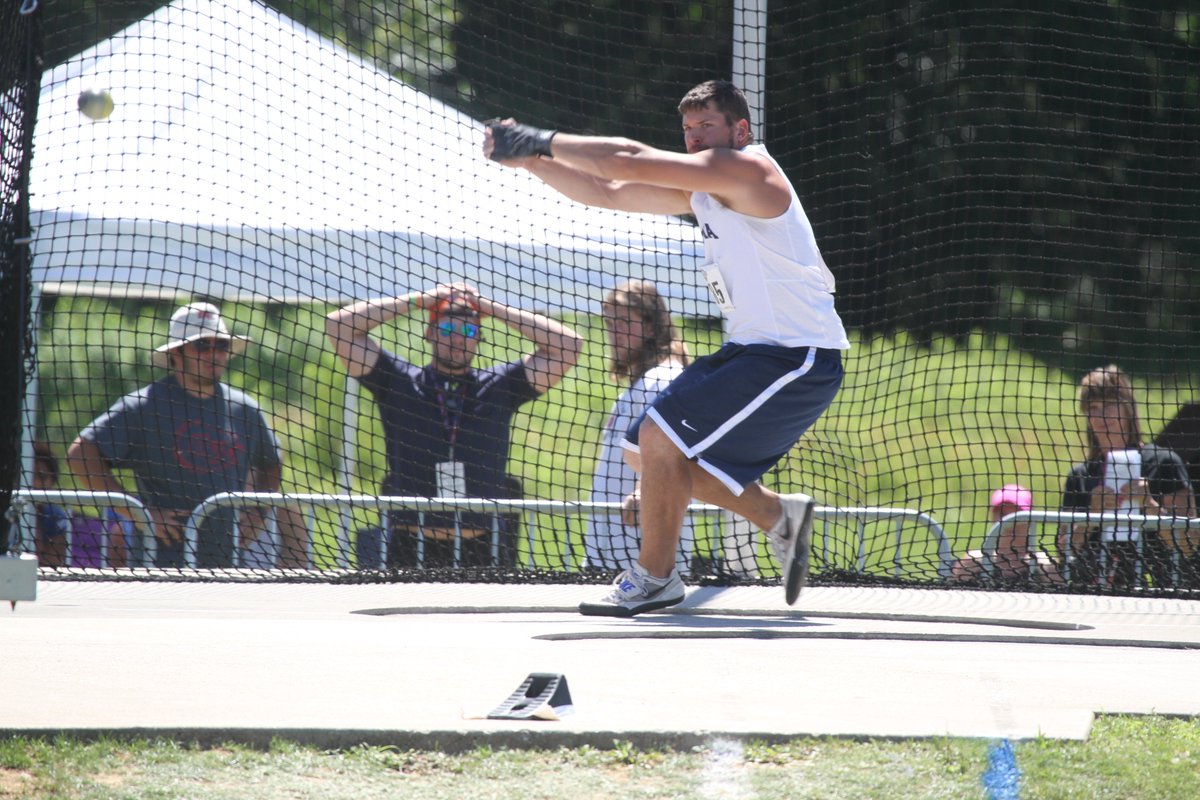 Men's Pole Vault - Lucas Wiechman, Concordia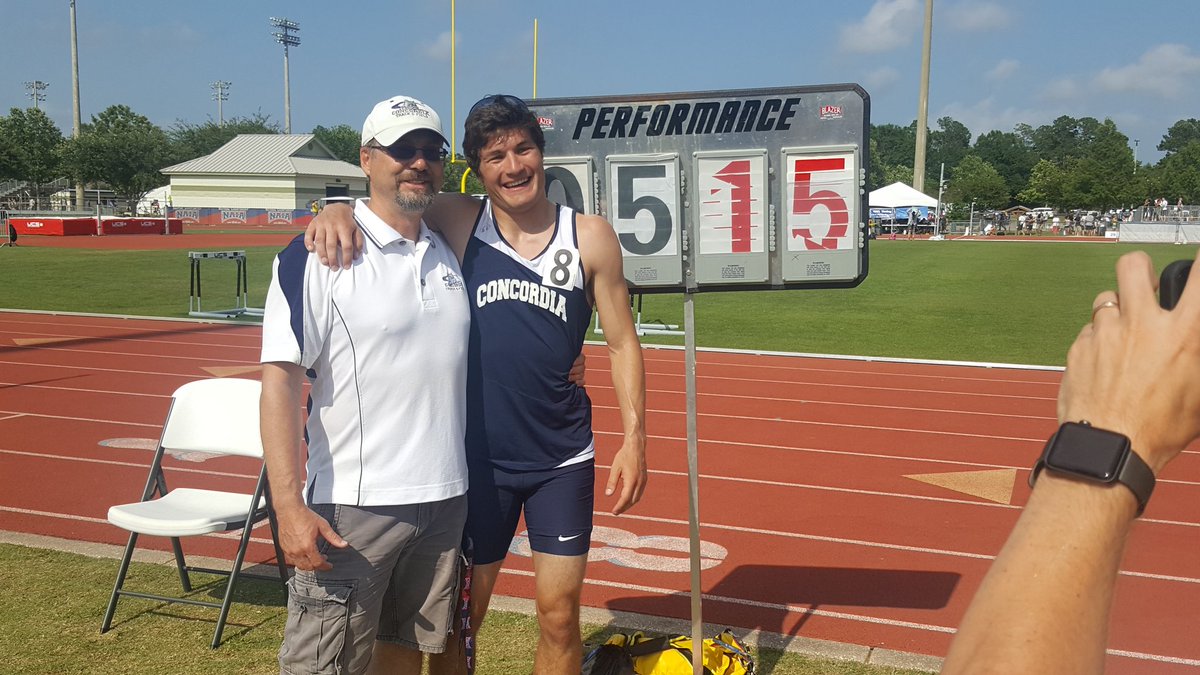 Women's Shot Put - Sam Liermann, Concordia